Why BIO?
The prefix BIO / EKO is used to express environmentally friendly activities. BIO guarantees
that the products do not contain raw materials for the production of which hormones, pesticides, genetically
modified organisms, preservatives and artificial colors.
The idea to build a BIO farm came to us sometime in 2006, after we had 15
Romanov sheep grazing overgrown fields around our cottage in the Košík.
It's origin lies in the city with the same name in Russia
The first winter, the sheep stayed in the barn next door, then we built a small wooden one
shelter. We started to manage and gradually gain experience. The sheep have multiplied
and we hired BAČU - shipman from Slovakia for looking after animals. In 2009, we were after a two-year transition
period, they acquired the BIO brand and at the same time opened a small Pension in Tuchomi (part of the village of Košík).
Although Romanov sheep usually do not milk, they tried we did it and made the first cheese. Succeeded.
Since then, we have had several BAČAs, some for a shorter time, some for a longer time.
The most prominent personality was Pavol Janič, called Ujco, whom we reverently respected.
The Romanov sheep is not a typical dairy or meat breed, but the meat has a delicate flavor, because the fields are grown wild and are full with divers types of grass and natural herbs. Proof of this is that it is prepared in the highest level of restaurants in Prague and abroad. Wool and sheep fur is light and soft, very strong and resourceful. Sheep are shaved twice a year. More in: Products.
The ships were soon joined by goats, later pigs (they cheerfully feed whey
and they grow well after it) and a few years ago also cows.
We have rabbits for the joy

of children, donkey and pony.

Dogs and cats

they are also necessary

inhabitants of the farm.
The complement is hens,

several ducks and geese

floating on a pond

In organic farming

must also have animals nice

life and freedom of movement.
Visitors admire our Chrochtík, a foundling without a mother. As our Chrochtík grew, it grows
and our farm. Every year we add one sheepfold or hayloft, cheese factory, boarding house ..... Gradually
we repair houses where employees live, we will open a shop soon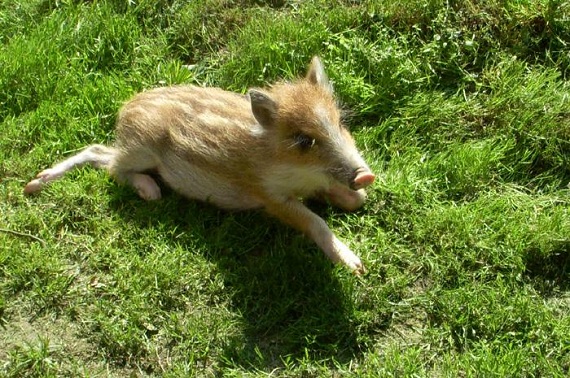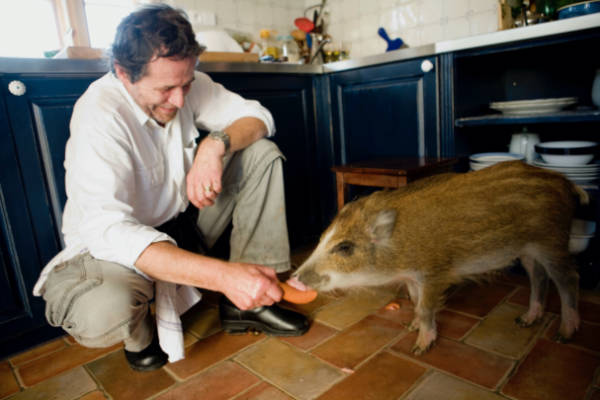 For our animals we grow our own feed, hay, haylage, cereals, potatoes and a few
on hectares we also grow fruits, vegetables and herbs.
Pic.
We partly sow the vegetables directly in the field and partly grow the seedlings first,
which we plant in vegetable fields in May.
Fruit and ornamental trees and shrubs are an essential part of the farm. We plant them to the landscape
and autumn is the time when we plant several dozen of them every year
Everything we grow and produce has a BIO certificate and is available on the farm, depending on the season,
on the e-shop and in selected stores ...